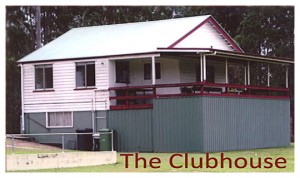 The Gympie Clay Target Club Inc. commenced operations at Banks Pocket Road, Gympie in August 1975, and has been at that site ever since then. The club conducts the sport of Clay Target Shooting and Down the Line, an Olympic discipline.
The Club has very good facilities, including a Clubhouse, four layouts with disabled access, toilets, showers and camping facilities. All traps are equipped with Laporte automatic trap machines capable of holding 850 targets.
The Club conducts shoots on the second Sunday of each month, commencing at 9:30am with the exception of the Annual 2-Day shoot conducted on the second weekend of October which starts at 9am on both days. Practice for shooters is from 1.00pm to 3.00 pm on Saturday before Monthly Shoot. Our program outlines details of monthly events (which may be subject to change).
The Club is located at 64 Banks Pocket Road, Gympie, near the Gympie Calf Saleyards. From the Bruce Highway, turn into Channon Street (at KFC) and follow till you reach a T-intersection. Turn left into Stewart Terrace and travel to Tin Can Bay sign (do not veer right to Tin Can Bay) – go straight ahead where it says 'Saleyards' and follow for 500 metres until you come to our sign (on right) which says 'Gympie Clay Target Club, Small Bore and Archery'. Turn right onto dirt road where signs are displayed 'Gympie Gun Club, Small bore and 3D Archery', over Railway line, through gate where Club sign is displayed and Red flag flying.
Contact persons for the Club are:
President – David Rodger 0427 120 359
Secretary – Greg Nuske 0428 717 747
Vice President – John Lewis 0448 968 222
Annual Club membership is $50
Monthly Shoot Commences at 9:30am
Practice – 1.00pm to 3.00pm on Saturday before monthly shoot.